Transitioning into your springtime wardrobe can be tricky, especially if you live in a finicky climate where one day is sunny and 60 degrees but the next is pouring rain and 40 (we feel you). In our experience, the best way to handle and enjoy the increasingly pleasant weather is through layering and styling your winter pieces appropriately with new spring ones. Read on to see how we're repurposing our winter faves for fresh spring looks!
Long Line Jacket
Remember the cute long line jacket you bought in the beginning of winter? Right before it actually got cold and you had to wear a sleeping bag to leave your apartment? Now is a great time to bust it back out. Pair it with some new spring staples, like cool jeans and backless loafers. Also, go for an easy sweater that you can layer with.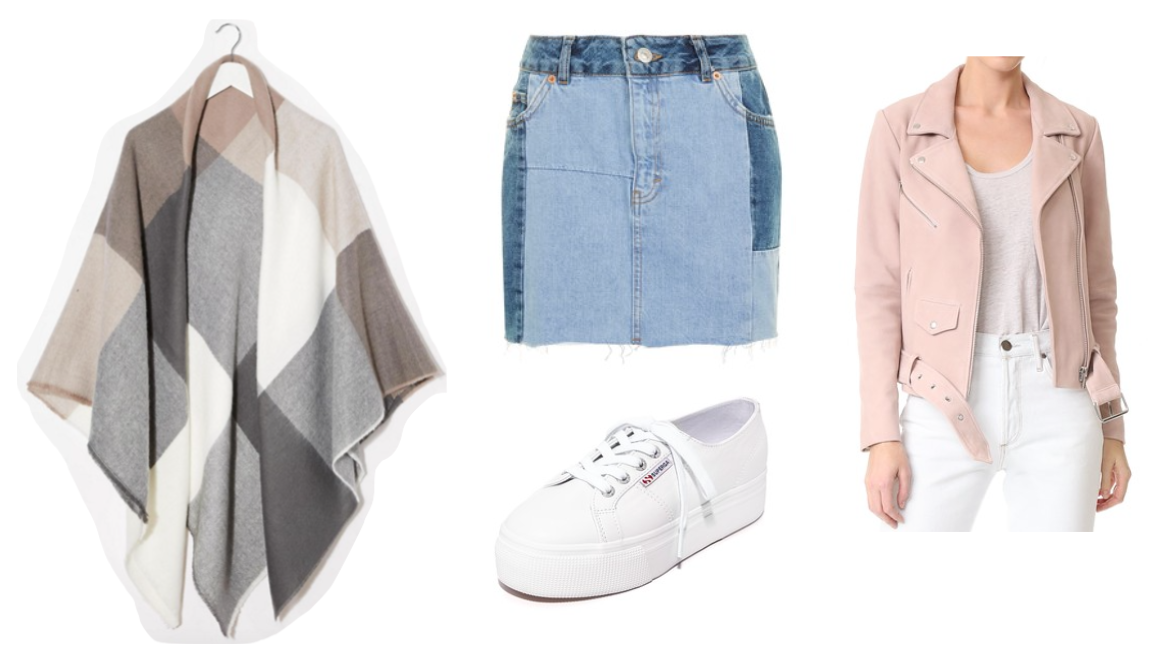 Scarf
Scarves are one of the most versatile pieces. They'll actually keep you warm, but are easy enough to throw into your bag when the sun starts shining. For spring, we're rocking our old winter scarf with a patchwork denim mini and adorable suede moto jacket. Warm weather also means getting to wear sneakers again, score!
Turtleneck
Even once spring weather is in full effect, nighttime can be chilly up until summer. We like to keep rocking our turtleneck, especially since it still looks chic with a leather skirt. No need for tights though! Simply accessorize with chunky booties and a cool purse and you're ready for a night out.

President & Founder
Liz got her start in the corporate public relations department at Coach, the major American fashion brand, where she oversaw regional press and events. In time, Liz segued into the fast-paced agency world, moving to a boutique firm specializing in fashion accessories. In early 2009, with her passion, talent and eye for irresistibly chic and stylish designs, Liz set out on her own. She founded her fashion PR firm, Mariposa Communications, to provide unparalleled services to a selection of designers, whether established or on the rise. Liz currently lives in Brooklyn with her husband, 2 daughters and their dog Mackie.