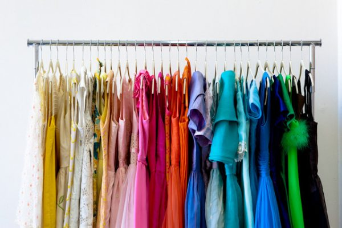 Introduction
Jumpsuits are the kind of outfit that stay in trend year round, not going out of style. These are something that I have loved lately during any time of the day. I have worn them out in town at night for dinner and running errands to the mall during the day. Even when dressed right, the workplace is great to wear them also. There are so many different styles of jumpsuits that can be dressed up or down in many different ways. This stable outfit is an easy slip on and slip off; I know right?!
Running Errands
The mornings are a great time to run all those errands needed for the day, along with getting ready for your fabulous lunch plans. I notice that strapless flowy jumpsuits are most popular during this time of the day, dressed in a jean jacket and platform sneakers. Sandals are also excellent with this look, however walking around the city can be more comfortable with a relaxed pair of sneakers. High neck jumpsuits can be styled fancier with sneakers or sandals as well and can be worn when out for a business lunch. Having a large handbag or tote is extremely popular when wearing a daytime jumpsuit too. Walk down the streets during the day and see what people are doing with their jumpsuits.
A Night Out In Town
This is my favorite time of the day because I love dressing up at night for a dinner date or fun event. Jumpsuits are perfect when wanting to dress up or dress down, however using the right essentials are what is needed. Leather jackets are great when at dinner and you can rest it on your shoulders while wearing a classic sleek jumpsuit at dinner with heels. Accessorizing with jumpsuits is also great to take note of, so at night chokers can come out. Chokers provide a whole new meaning. I find for me, when I have an event, strapless jumpsuits in navy blue, red, or black are the go-to colors that I possess.
Try It!
Department stores and boutiques are you will have all the fun jumpsuits for the day and night times. These are always fun to wear for events because they are easy and creative to accessorize. Some can even be worn all day if you are having a busy day.  Changing the shoes or accessories can make the outfit utterly different in appearance. Accessorizing is essential with jumpsuits, because some can be very simple, and need some spice in its cohesive look. Necklaces, bracelets, chokers, rings, clutches; are all essential when styling. Hey, even in the winter, try out a long sleeve jumpsuit, maybe with some bell sleeves.