Why Do You Need a PR?
What is PR?
Introduction to public relation services
Public Relation is an effective tool to communicate your business and organization to the public and media, independently. There was not a specific definition to describe PR until the Public Relation Society of America (PRSA) confirmed it as; "Public relations is a strategic communication process that builds mutually beneficial relationships between organizations and their publics."
Public Relation builds and promotes a brand, offering an end-to-end solution with in-depth specialization and an agile methodology. A PR specialist helps you communicate with the public through various paid and unpaid strategies including media partnership, social media promotion, influencer marketing, CMO, press release and in-person engagement. This results in shifting and shaping the public perception of your brand, leverage relationships and amplifying the public impression.
What is So Good About Mariposa PR Agency in NYC?
The Positive Side of our PR Services
A strategic marketing program and a responsible public relations manager is a requirement to promote one goal; create a valuable impression and connect through the audience in a personal way. We can help you connect with the target audience using our Public Relation Services in NYC, and inspire you to take action.
Mariposa Communication is the industry's leading fashion PR and marketing agency, providing a cutting-edge solution to all fashion boutiques, apparel house, and lifestyle brands. With a location in the heart of the fashion media world of NYC, Mariposa has an exceptional image for providing quality, trusted marketing and advertising solutions for fashion agencies in Soho, NYC. We adopt a unique approach by combining an in-house public relation department and high-quality press consulting with an extensive range of exciting offers for you.
A public relations manager oversees branding and advertising for the fashion apparel company. As a fashion publicist, he/she will establish a positive brand image by communicating to the public in the right way. Along with searching for new ways to market your product, and conveying with editors to identify the latest fashion and many more. A fashion Public relations manager also supervise complaints, review negative feedbacks and work at improving a brand image organically. We will do the same for you!
We will do proper market research on your apparel collection and integrate new PR strategy to optimize your brand. Mariposa Communication is an expert in the public relation services in NYC; clients can utilize our services to publicize their clothing.
What is bad about Mariposa PR Firms in NYC?
The Negative-Side of Our PR Services
To become successful in the fashion apparel industry, Mariposa Communications gives greater emphasis to long-term processes. We integrate traditional marketing and advertising solution, along with a few top-of-the-world services such as influencer marketing and CMO and affiliate marketing to achieve organic results that last longer. It may seem lengthy and time-consuming, but it is not.
Mariposa Communications is limited to the fashion and apparel industry entirely. We are specific to work with clients in the NYC area particularly. That enables us to offer a human-centric PR solution without sacrificing the advantages of specialization and technical excellence. We work to improve and bring more awareness around your product and brand with proven strategies.
How Does Public Relations Work?
Understanding the Basics
A public relation depends entirely on the client. Whether the client is local community members, members of the media, students, parent, online fans group, foreign citizens, etc.; a right marketing person can arrange organic, trusted publicity directly in editorial content.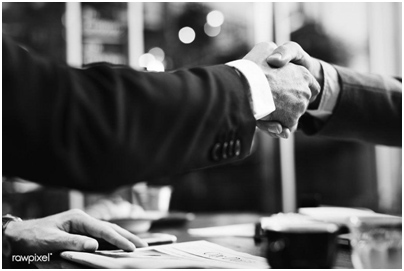 Branding – Integrates an innovative and creative approach to every brand. We help you target the right audience with effective branding and PR techniques such as Influential Marketing, CMO services, media advertisement, blog commenting, blog posting, social media advertisement and many more. No matter how well your business performs, our PR agents will look into new opportunities and sales for your apparel brand.
Communicates Message – Manage and organize events with the help of strong media relationship. We have created better alignment with media partners in NYC that fosters engagement from local and international customers around the world. The public relations managers take responsibility for proper communication between the company and the environment.
Product Promotion – The fashion marketer is always in search of a new and innovative technique for brand promotion. We include traditional and digital marketing strategies to interact with targeted customers and publicize the brand as well. Create custom events and activations in addition to periodic media meetings, desksides, and press previews.
Handling Reviews and Complaints – Fashion is outrageous, and so is the industry! When dealing with a fashion business, you will develop both positive and negative reviews. Mariposa Communications holds an affiliation with local press and media and analyzes all complaints involved with client products. We obtain media feedback, credits and pending opportunities in monthly reports, and brainstorm for meetings/calls. We look after all complaints and reviews emerging from different angles.
Here are some examples of public relations
Top 7 Examples of Public Relation Services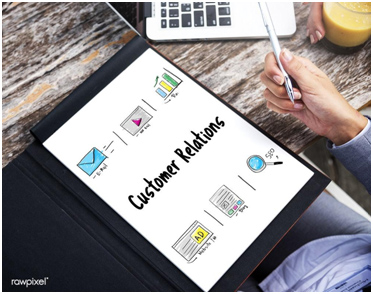 Public Relations are a versatile and inexpensive way to communicate your message and obtain fulfillment in many industries and organization, including fashion. Let's take a quick look to understand better –
Investor Relations – Publishing press release, regulatory disclosure, and annual reports are added in investor PR services.
Government Relations – A public relations officer takes responsibility for direct communication between the government and public or areas that are restricted to certain legal litigations.
Community Relations – PR manager manages and supports messages from non-profit organization to the public.
Media Relations – Establish and manages a relationship with the media organization and high-profile personalities in the respective field.
Media production – Create engaging contents such as videos or images for better brand awareness and welcome new prospects.
Customer Relations – As already mentioned, a public relations manager manages customer feedbacks, review comments, posts positive comments and does a lot more for brand building.
Influencers – Managing relationships with influential individuals in your industry provide greater scope for business in the fashion industry; a PR understands that and helps the customer with the same.
Some of the most recognizable application of PR services are not mentioned in the category. Marketing Communications, Social media, Internal Communication, Industry Events, and Crisis Communication are of the most common ones. You can obtain complete information about each of them from Public Relations professionals working at Mariposa Communications. So, what are you waiting for?
Get in Touch with Us!
Request a consultation with our experts. We offer you PR Relation facility and other services such as fashion CMO services, influencer marketing and others. Visit our service page now & Contact us at (212) 534-7939.
Quick Links