How Do I Know If I'm an Influencer?
Am I an Influencer?
What is an Influencer?
Basic Concept about Influencer & Influencer Marketing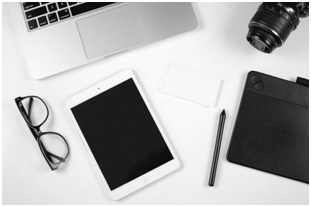 Influencer Marketing is not a new term. An influencer is the one who has a significant impact on the specific niche process. An Influencer is an individual who is often connected to media outlets, consumer groups, communities or an association to affect the decisions of the audience/customer. Mostly, influencers are journalists or reporters, experts in a field, or someone with celebrity status. However, in the area of marketing, an influencer is a blogger, and a social media user with a strong following base and high engagement rate. Characterized by a loyal fan base, most influencers assist businesses and organizations to promote their products or services, earn trusted opinions and translate them into a source of revenue.
An influencer earns a profit by making recommendations to readers and followers. By offering admiration for the brand, the influencer encourages customers to try or purchase the products. This, in turn, helps the business to generate more leads and close more sales for the company. The case is similar to a non-profit organization, but the difference lies in the purpose of money collected.
Influencers are just like ordinary people who take responsibility for introducing new customers to a brand, sharing brand content, and offering new testimonials and written reviews. It is important to note that these individuals are not merely marketing tools, rather an asset for businesses to develop a social relationship with the audience to build trust around the brand.
Social Media Influencer
It is no big secret that influencer marketing has already changed the way we do business, the way customers interact, and the way customers access and make purchases. Over the last few decades, social media has become the godfather for online marketing and advertisement. According to studies, 75% of B2B business is attracted by social media content. Around "40% of Twitter users say they have purchased products as a direct result of a tweet from influencers", a study by Twitter reveals. The same goes for other social media channels. So, if you work with social influencers to review and recommend your product, chances are they will increase your brand awareness and allow you to earn loyal consumers.
Types of Influencers
The majority of individuals who fits precisely into this category. Take a look below to identify your type.
Celebrities
Celebrities are considered the brain of influencer marketing. Businesses have found tremendous growth in sales and revenue when a celebrity endorses their product. But, influencer marketing appears successfully if the celebrity used the product and is interested in sharing positive feedbacks. A fake review is risky for the customer, celebrity, and the company itself. Influencer marketing with fame may lack credibility if the target audience is not specific.
Industry Experts and Thought leaders
Many journalists, authors, industry experts, lecturers, professional advisors mostly fall into this category. They are influential to the public because of their knowledge, qualification or experience on particular thoughts or topics. Often, this respect is gained from their exposure to a specific field, such as a journalist or news reporter. If you can use their market to generate some recommendations for your business, then this will be a complete win-win situation. But, this is only possible if you gain the attention of a journalist or newspaper for doing great work.
Bloggers and Content Creators
Bloggers and content creators are one of the best methods for influencer marketing. Whenever a blogger talks about your product or services in his/her blogs and links it to your website, it will create an inbound connection to the business. Your leads can use the path to connect through the site, and if possible conclude to sales. Not all bloggers can generate leads, only highly reputed bloggers or content creators who are perceived to be trustworthy, and whose opinions are valued enough by their community to be able to impact the communities' purchasing decisions. These individuals are not merely a marketing tool but are social relationship assets. Blogger/Pinterest, Queen Joy Cho has partnered with numerous brands throughout her career as an influencer.
Micro Influencers
Micro Influencers are generally people who have gained popularity among the circle for their unique qualities. They have earned a strong follower base on social media platforms. Of course, influential marketing cannot receive many benefits from micro influencers, but the level of influence and connection developed by them is worth considering for your business. It is an excellent choice for brand promotion and generating more engagement.
What does it mean to be an Influencer?
Roles and responsibilities of an Influencer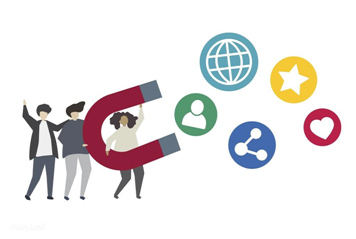 An influencer can be a well-known individual, regardless of their job title or status. However, all influencers have a set of characteristics that separate them from others.
Influencers are highly engaging
Considers themselves as leaders
Influencers are trustworthy and great communicators
Best at convincing and persuasive abilities
Have a trusted follower base
Being an influencer marketing expert comes with its own set of responsibilities. Your recommendation can be a document of trust for the follower, and if gone wrong can affect your brand image as well. Only professionals have the knowledge and expertise in handling criticism and integrating the best method to build brand awareness.
Get in Touch with Mariposa Communication
Marketing with influencers needs experience and expertise, which Mariposa Communication already has. When you are in doubt about your fashion marketing and advertisement, come and meet experts at Mariposa Communication. We are indulged with the growth and development of your business.
Contact us for Influencer Marketing Services, CMO services, Social media marketing, public relation and other marketing services for your fashion house. We are available at (212) 534-7939 for 24/7!!
Quick Links