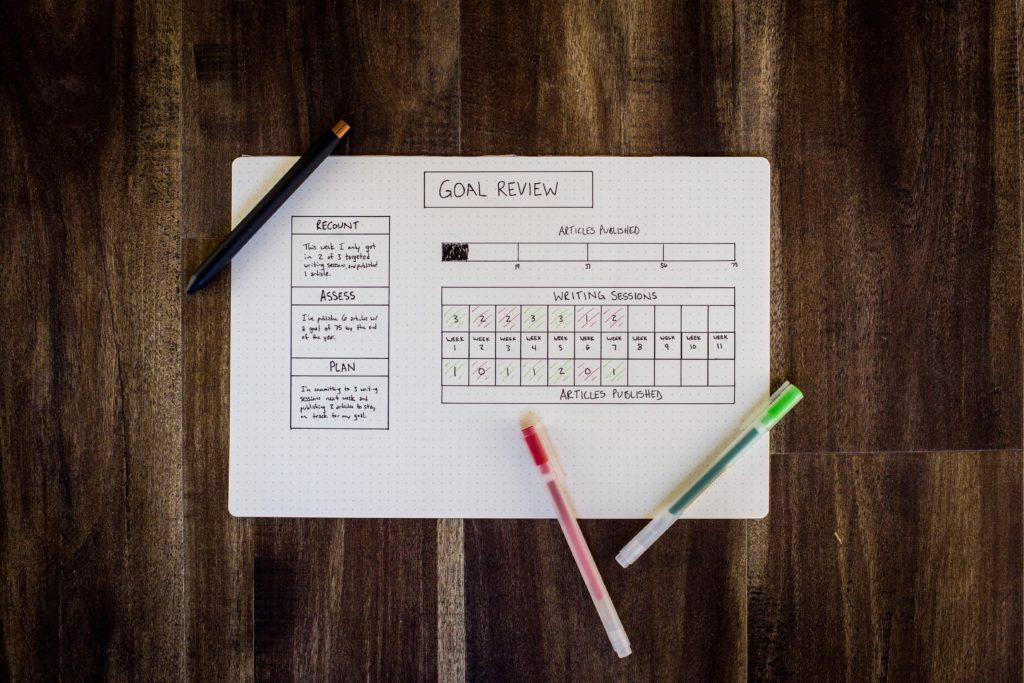 Internships are an important learning experience for anyone looking to prepare themselves for a successful career. It is an exciting time where students and young workers are able to try new things, get hands-on experience and gain insight on what their future career may entail. At the beginning of an internship, you may be asked "What are you looking to accomplish here? What are your goals for this internship?" It can be overwhelming to figure out what you should be looking to do in the short period of time you are interning with a company, but having some realistic and manageable goals will help you make the most of your internship before it is over.
Learn From Your Mistakes
Mistakes are inevitable! Even full-time professionals make errors from time to time so know that you are bound to have a few mess-ups as an intern. The important thing is that you pay attention to the mistakes you make and remember not to let them happen again. It can be easy to fall into a habit of making the same mistake over and over, so be sure to take your time when working on an assignment and double-check your work. It may feel like you need to do things as quickly as possible to get as many things done as you can during the day, but it is important to slow down and take the time to complete tasks thoroughly and mindfully.
Speak Up
No one will know what you want or need until you say it, so don't sit back and expect things to come to you. If you need an assignment explained again, or want to be a part of a project, kindly let someone know. It can be scary to speak your mind, but your initiative and honesty will be appreciated, and you will stand out against other interns who are more passive. You never know what opportunities will come to you if you just ask, and the worst someone could say is no. 

Network
Don't sit back and be shy! Make sure you are speaking to as many people in your office as possible and developing meaningful relationships with others. Even if they are also interns or not in your department, make an effort to reach out to your colleagues and get to know them. You can chat with the people sitting around you or ask if they'd like to go out for lunch or coffee during breaks. You never know who could be a valuable connection in the future and you will have a more enjoyable time at work when you feel connected to your co-workers. Even after your time at the company has ended, make an effort to keep in touch and maintain your relationships.
Challenge Yourself
Once you've worked with a few people and finished a few simple tasks, it can be tempting to continue working on things that are familiar to you. However, it is beneficial for you to branch out of your comfort zone and continue to meet new people and take on new tasks. It will diversify your skillset and connections, help you learn to adapt and think on your feet. Eventually, you will feel ready to take on anything, and you will appreciate the confidence you have developed.
Be Independent and Believe in Yourself
Whether your company is big or small, there will be times you need to work on things by yourself and your supervisor will not be there to answer every small question you have. Learning how to problem solve on your own and knowing when you are able to make a decision without asking is a valuable skill to have. Trust yourself and your ability to make the right choice. Your supervisor will appreciate not having to constantly feel like they need to watch over you, and you will feel pride in taking ownership in your work.

Interning is a rewarding and valuable opportunity that every student should have before beginning their first post-college role. Internships are what you make of them, so be sure to use your time wisely by following these helpful tips to ensure that you have a fulfilling experience. A company cannot help you unless you dedicate the same effort to them. These are goals that will benefit you even in a full-time job, so always keep these things in mind and never stop setting goals for yourself! 


President & Founder
Liz got her start in the corporate public relations department at Coach, the major American fashion brand, where she oversaw regional press and events. In time, Liz segued into the fast-paced agency world, moving to a boutique firm specializing in fashion accessories. In early 2009, with her passion, talent and eye for irresistibly chic and stylish designs, Liz set out on her own. She founded her fashion PR firm, Mariposa Communications, to provide unparalleled services to a selection of designers, whether established or on the rise. Liz currently lives in Brooklyn with her husband, 2 daughters and their dog Mackie.