There's no better way to spend a warm evening than going to a rooftop bar or restaurant that has beautiful views of the city. Now that we finally have nice weather, this is a perfect excuse to relax and enjoy being outside. There are plenty of rooftops around the city – here are some of our favorite places that you should check out!
Gallow Green
This rooftop bar and restaurant is located on top of the McKittrick Hotel in Chelsea. This rooftop makes you feel like you are in a garden with plants and flowers all over. This setting would be perfect for a date with lights all over creating a very romantic vibe. A full dinner menu includes pizzas, salads, and sandwiches. If you are a fan of Sunday brunch, don't worry as they offer that too! The Sunday brunch offerings include an omelet station, hot and cold buffets, and a selection of delicious pastries.
2. Azul on the Rooftop
This rooftop at the top of Hotel Hugo is a vibrant and colorful spot to sit and enjoy drinks as you take in views of lower Manhattan. The unique decor will make you feel as though you are in a tropical destination hidden away in the middle of the busy city. If you are interested in live music, definitely try to come here on a Sunday as they play fun live Cuban music.
3. La Birreria
La Birreria is on top of NYC's Eataly in Flatiron and serves traditional Italian wine and delicious dishes. They offer seasonal menus and decorate the rooftop differently according to the season. Be sure to stop by in the spring and summer as they decorate the rooftop with beautiful blooms and flowers all over.
4. 230 Fifth
The 230 Fifth rooftop is one of the largest and most popular in NYC and rightfully so. They have spectacular views of the Manhattan skyline as well as the Empire State Building, minus the touristy crowds. They offer a wide variety of food and drinks to enjoy while taking in the amazing views. Don't fret if you can't make it there this season as they are open year round and set up heaters and warm igloos in the winter as an added plus.
5. Westlight NYC
If you are a Brooklyn native, then this is the place for you. Westlight is located in Williamsburg and over looks the Manhattan skyline to offer great views minus the trip to the city. This place is perfect for early evening cocktails while catching the sun setting over the city.
6. Magic Hour Rooftop Bar & Lounge
Magic Hour is located on top of the Moxy Times Square and overlooks the Empire State Building. Often referred to as an "urban amusement park," this carnival style bar has plenty of things to keep you occupied, including a rotating antique carousel, games, mini-golf, fun animal sculptures, music along with a delicious menu of snacks and small plates.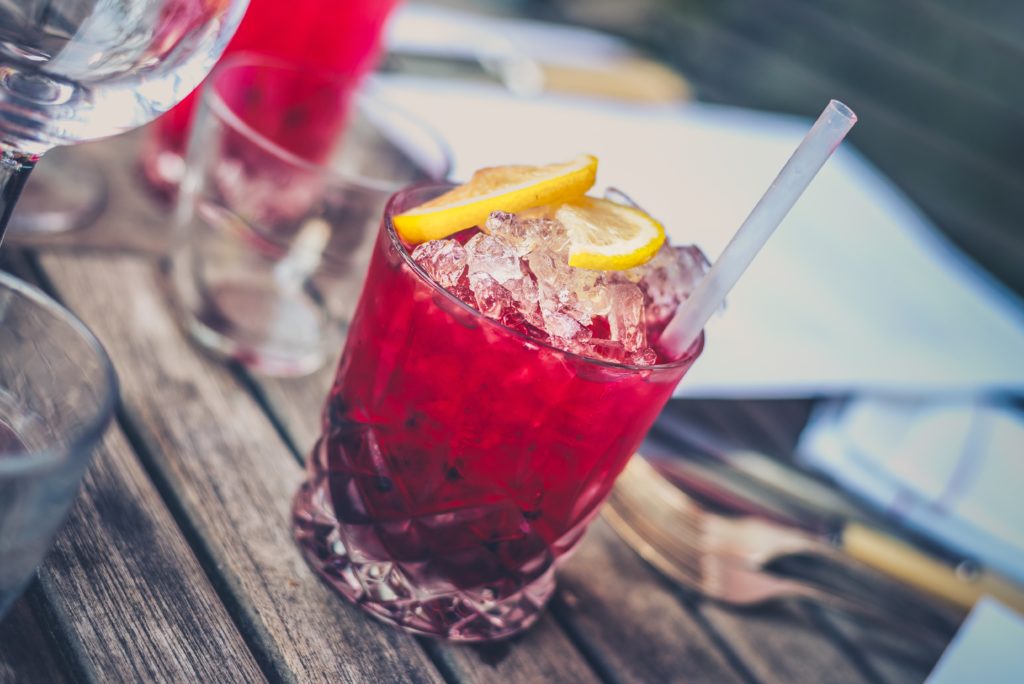 President & Founder
Liz got her start in the corporate public relations department at Coach, the major American fashion brand, where she oversaw regional press and events. In time, Liz segued into the fast-paced agency world, moving to a boutique firm specializing in fashion accessories. In early 2009, with her passion, talent and eye for irresistibly chic and stylish designs, Liz set out on her own. She founded her fashion PR firm, Mariposa Communications, to provide unparalleled services to a selection of designers, whether established or on the rise. Liz currently lives in Brooklyn with her husband, 2 daughters and their dog Mackie.