What to Expect When Hiring A CMO?
What is CMO?
Is It Essential To Hire A CMO?
Every corporate company needs a CMO (Chief Marketing Officer) to promote brand recognition and facilitate the organization's growth by developing a comprehensive marketing plan. A CMO is a C-level executive responsible for activities that have values for clients, business partners, investors, and customers.
The primary mission of a CMO is to develop strategies for corporate branding & advertising, as well as customer outreach. The CMOs are exceptional leaders who are good at analyzing a company's needs and objectives. They are the senior level marketing resource in a company and directly reports to the CEO or COO.
CMOs are well-versed with analytics, artificial intelligence, and social media platforms. With years of experience and technology-based knowledge, they quickly understand the thoughts as well as the needs of customers and target the potentials respectively.
If you are facing difficulties in promoting your fashion brand, it is wise to hire a CMO today. Here at Mariposa Communications, we are experts in delivering a wide variety of fashion marketing services. You can appoint us as your Chief Marketing Officer for developing your brand reputation as well as improving sales.
What Is The Role Of A CMO?
Chief Marketing Officer Job Description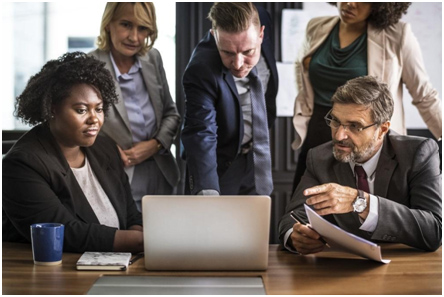 To achieve the company's business goals, CMOs are always loaded with a large number of responsibilities. A CMO handles anything related to marketing & promotions. Below you can check complete details about the roles & responsibilities of a CMO.
Understanding the company's reputation and position in the competitive industry
Identifying the potential barriers to the growth of the company
Analyzing the company's future goals and objectives
Investing funds in the right marketing campaigns
Developing strategies to enhance the company's market position and brand recognition
Researching the competitor's moves and statistics
Managing the placement of creative elements and resources contributing to the company's growth
Supervising the sales team to convert market insights into sales
Planning for the company's public relations and online promotions
Collaborating with the creative team to design necessary collaterals for branding
Overall, a CMO is responsible for producing top-line results. From brand awareness to recognition, customer's loyalty to sales, a CMO handles every work, which contributes to the company's growth. When you are hiring a Chief Marketing Officer, make sure he/she is capable of handling the above responsibilities.
What Kind Of Skills Should A CMO Have?
Skills to Consider When Hiring A CMO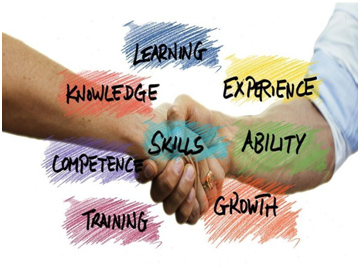 As CMO is the most senior-level marketing professional, all the final decisions are executed by him/her. It is the responsibility of a CMO, to plan and implement the marketing budgets by following the company's goals. To ensure the best results, you need to hire a CMO, who is experienced in different disciplines such as legal, finance, information technology, production, and accounts.
Before hiring your CMO, you must check for the below mentioned skills.
Analytical skills – Must be able to analyze the critical factors and statistics related to the market and company
Creative – Can think creatively to find solutions, outside of the box.
Leadership skills – Need to collaborate with internal teams to inspire and guide them
Communication skills – Must have excellent communication as well as interpersonal skills to deal with clients, investors, customers, and business partners.
Educations – Should be an MBA graduate with at least ten years of experience in business development
Marketing certifications – Check for certifications like Marketing Management, Consumer Behavior strategies, strategic marketing, Advanced Market Research, and more.
Experience – It is wise to hire a resource, who is already experienced with a CMO profile.
Entrepreneurial spirit – Should be passionate about the company's growth and reputation
Flexibility – Can work during any shift or time; from anywhere.
What Does A Chief Marketing Officer Really Do?
Significant Benefits of Hiring A CMO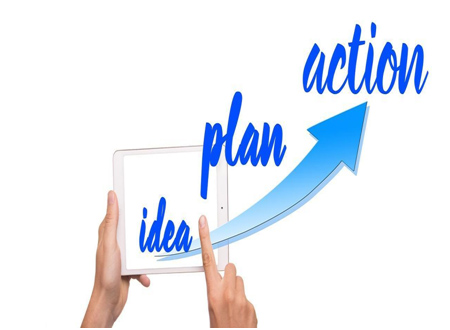 Marketing is the most important thing to consider when looking for growth. If your marketing team is unreliable, you are unable to attain considerable revenue as well as brand reputation. A CMO controls every aspect related to the marketing budget. Whether it is the investment or the expenditure, a CMO is responsible from top to bottom.
To understand what a CMO does, please check the facts below.
Explains marketing to the internal team – CMO is the ultimate leader of marketing in a corporate firm. To achieve the sales targets, a CMO collaborates with the sales team and educate them on how to pitch the clients. Chief Marketing Officer also works with the designing team to develop attractive collaterals for marketing campaigns & promotions. A CMO also interacts with the account team to understand the scope of marketing investments. In simple words, it is the CMO, who explains marketing to every individual in the company.
Manages the marketing funds – Controlling the expenses associated with promotions & branding is essential. If you are blindly spending money on marketing campaigns, there are high chances you may experience a shortage of funding at the time of need. A CMO understands the value of marketing funds, and accordingly, manage the expenses. Whether you obtain substantial funding from your investors or struggling with your financial services, an experienced CMO can handle your company, in every situation.
Handles digital promotions & advertisements – In this internet era, promotions on digital platforms can ensure you good sales as well as branding. A CMO has sufficient knowledge about technology and is well-versed with digital developments. From social media to search engines, a CMO can manage marketing on every platform. If you are planning to build an online reputation in the fashion industry, you need to hire a CMO.
Contact us today and hire us as your CMO. We at Mariposa Communications are always available to resolve your PR and marketing needs. We have served many clients in the past years, and have earned an excellent reputation in the fashion industry.
Call us at 212-534-7939 or send an email at info@mariposa-communications.com for more information.
Quick Links