Seen at Zimmermann/ Anna sui/ Zadig & Voltaire Florals… For spring? Groundbreaking, we know. This year we are seeing specifically mini floral patterns. With a smaller pattern, the flowers can be present without being overwhelming. Feel free to rock these blooms head to toe without worrying about getting lost in the print.
Seen at Oscar de la Renta/ Tom Ford/ Tibi/ Time to man up, because two piece suits were everywhere on the runway this season. Pair with a white top, or rock a totally monochromatic look. And to strike the perfect balance of masculine and feminine, chose a bright color, or shorter flirty pant.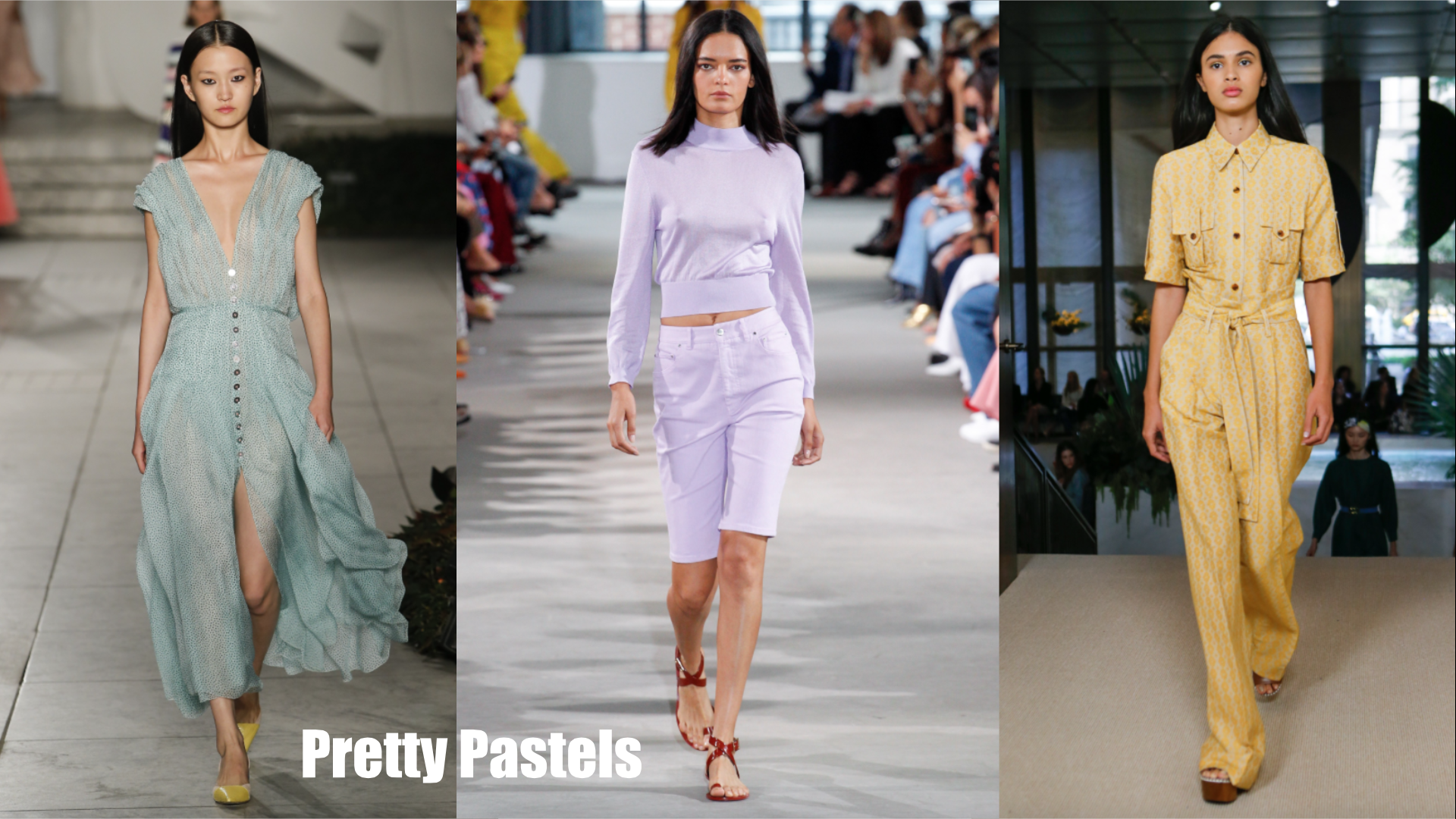 Seen at Carolina Herrera/ Tibi /Derek Lam Color trend alert: pastels are a go for spring. We saw a sprinkling of these light and lovely colors throughout different shows this week, especially at Victoria Beckham who's whole collection was practically all pastel. Don't get ready to say goodbye to millennial pink just yet.

President & Founder
Liz got her start in the corporate public relations department at Coach, the major American fashion brand, where she oversaw regional press and events. In time, Liz segued into the fast-paced agency world, moving to a boutique firm specializing in fashion accessories. In early 2009, with her passion, talent and eye for irresistibly chic and stylish designs, Liz set out on her own. She founded her fashion PR firm, Mariposa Communications, to provide unparalleled services to a selection of designers, whether established or on the rise. Liz currently lives in Brooklyn with her husband, 2 daughters and their dog Mackie.