Snowy days like yesterday have us dreaming of cozying up in cute clothes like these. These pieces and products are exactly what we need to get through this last stretch of winter. Clink through the links below to shop!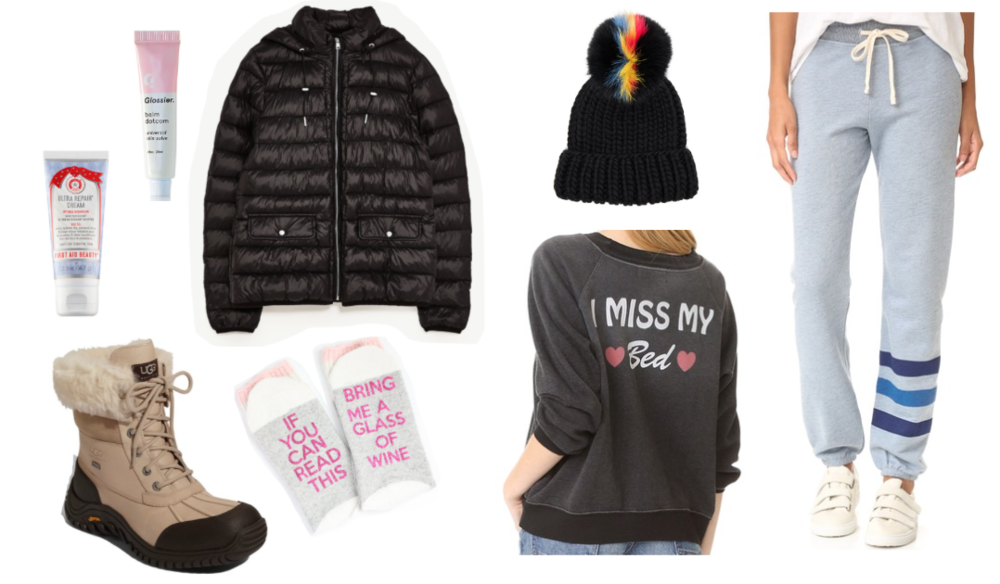 First Aid Beauty Ultra Repair Cream Intense Hydration / Glossier Balm Dotcom / UGG Adrionack II Waterproof Boot / Ultra-Light Jacket / Wine Custom Glitter Socks from Easy / Eugenia Kim Rain Beanie / Wildfox I Miss My Bed Sweatshirt / SUNDRY Stripes Sweatpants

President & Founder
Liz got her start in the corporate public relations department at Coach, the major American fashion brand, where she oversaw regional press and events. In time, Liz segued into the fast-paced agency world, moving to a boutique firm specializing in fashion accessories. In early 2009, with her passion, talent and eye for irresistibly chic and stylish designs, Liz set out on her own. She founded her fashion PR firm, Mariposa Communications, to provide unparalleled services to a selection of designers, whether established or on the rise. Liz currently lives in Brooklyn with her husband, 2 daughters and their dog Mackie.