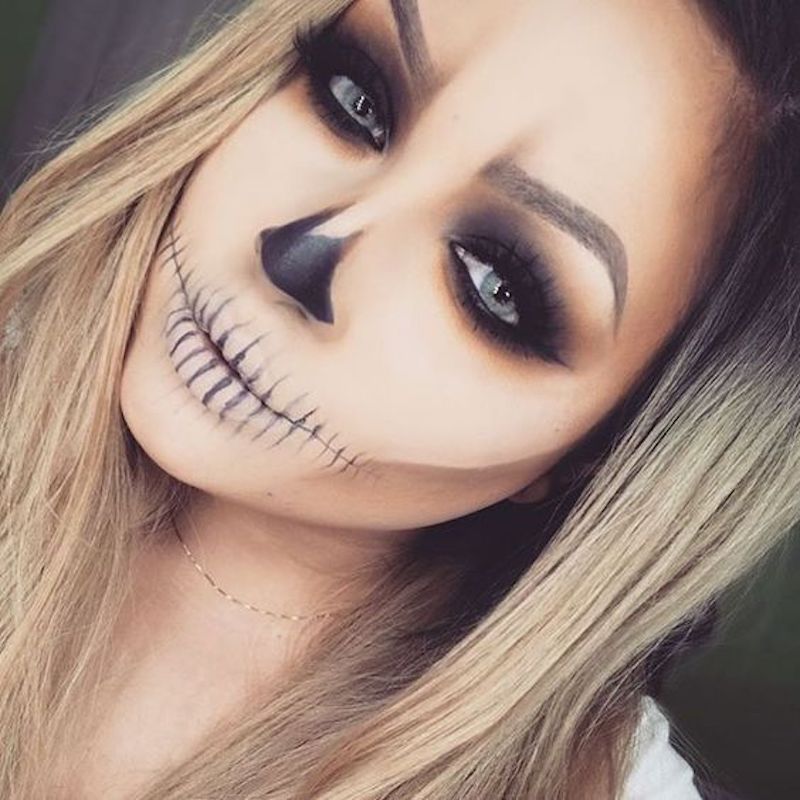 Need a last minute costume? Forget about shopping for clothes, and focus on your makeup! These 3 looks will get your costume across no matter what outfit you wear with them. Most of the items you need are already in your makeup case, and you don't need to be a pro makeup artist to pull them off.
Harley Quinn
Suicide Squad was one of the hottest movies of 2016, and Harley Quinn's look is actually much easier to pull off than you might expect. Just smoke out one eye with blue eyeshadow, and the other with red or purple, then wing your lids with your favorite liquid liner. Don't forget to add a heart on your cheek!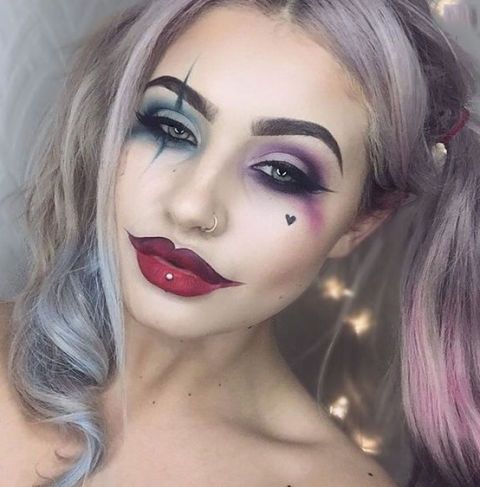 What you need: Blue and red/purple eye shadow, eyeliner, red lipstick (Click to Shop!)
Spooky Skull
This look might seem complicated, but you really only need a few products to achieve it. Start with a dark smoky eye with winged liner, and then use that same eyeshadow on the tip and sides of your nose bridge. Start the lips by covering them with concealer and blending it into your cheeks. Then go over and draw in your "teeth" with black liquid eyeliner.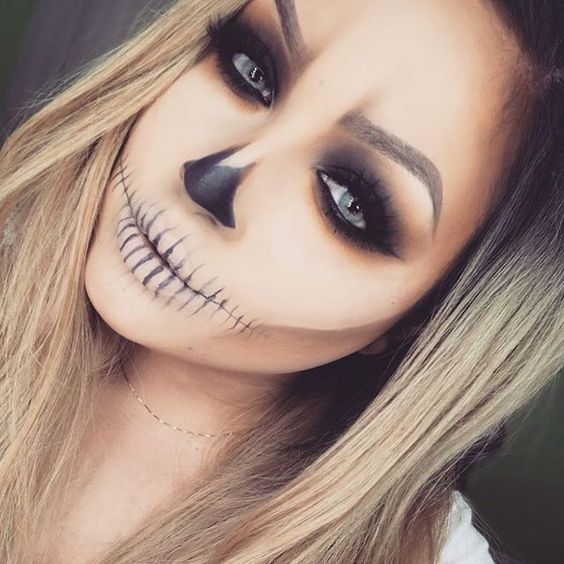 What you need: Black eyeshadow, liquid eyeliner, concealer (Click to Shop!)
Mermaid
This may be the easiest look on our list! Start by taking a pair of fishnet tights and place it against your face. Use the tights as a stencil and dust on any color eyeshadow to create a cool scales effect. You can also add gemstones for more impact.
What you need: Fishnet tights, eyeshadow, gemstones (Click to Shop!)
Have a fun and safe Halloween!

President & Founder
Liz got her start in the corporate public relations department at Coach, the major American fashion brand, where she oversaw regional press and events. In time, Liz segued into the fast-paced agency world, moving to a boutique firm specializing in fashion accessories. In early 2009, with her passion, talent and eye for irresistibly chic and stylish designs, Liz set out on her own. She founded her fashion PR firm, Mariposa Communications, to provide unparalleled services to a selection of designers, whether established or on the rise. Liz currently lives in Brooklyn with her husband, 2 daughters and their dog Mackie.