Weather you like it or not (pun alert), winter is coming.  So, quit your daydreaming about soaking up the sun, toss away the flip flops, and bundle up for the holiday season with these essential trends:
1. Forget the faux leather- investing in some suede can be just as vital to any outfit during the coming winter season. Oh, and it'll keep you warm too.
2. Looking to really mix it up this season? Well look no further than fashion icon Pharrell Williams for some inspiration. Enhance your elegance and add your own personal touch with a top hat at retailers like Intermix, Zara and H&M.
3. Last, but certainly not least, applying a deep red lipstick can help make an outfit bolder.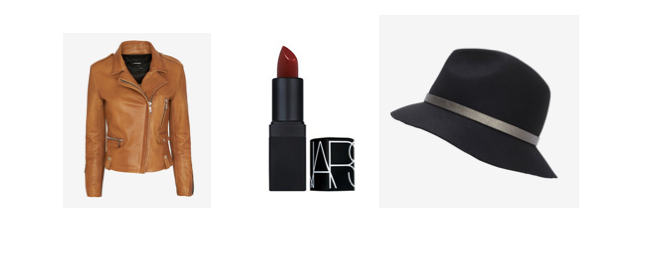 President & Founder
Liz got her start in the corporate public relations department at Coach, the major American fashion brand, where she oversaw regional press and events. In time, Liz segued into the fast-paced agency world, moving to a boutique firm specializing in fashion accessories. In early 2009, with her passion, talent and eye for irresistibly chic and stylish designs, Liz set out on her own. She founded her fashion PR firm, Mariposa Communications, to provide unparalleled services to a selection of designers, whether established or on the rise. Liz currently lives in Brooklyn with her husband, 2 daughters and their dog Mackie.