Summer is just around the corner and it's time to start finding your perfect swimsuits that you can bring along your beach trips and vacations. Each swimsuit will fit a bit differently so here are some different trends for you to try out. Let us know what your favorite is in the comments below!
High Cut Leg
There is a reason why the high-cut leg swimsuit trend is so popular. This particular design helps to lengthen your legs and as a result, looks pretty great on every shape. This style looks amazing in both a two piece set or as a one piece.
2. Leopard Print Swimsuits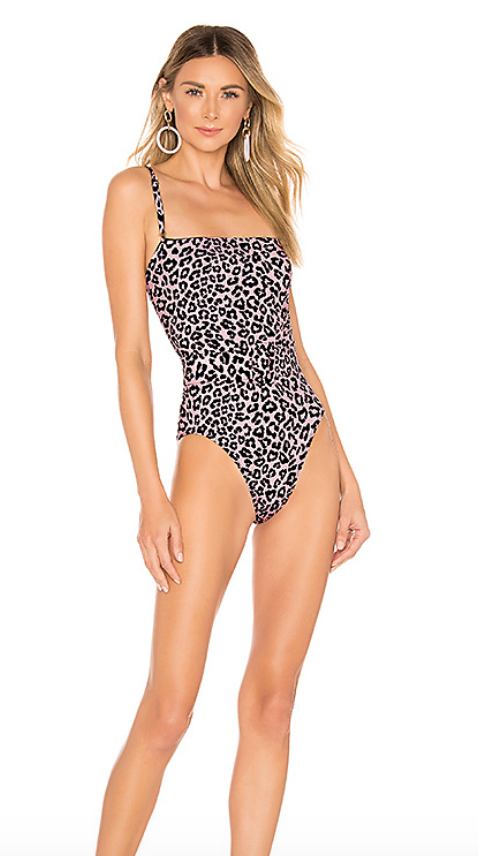 Leopard print has made a comeback and now the print is super popular all over swimsuits! This bold print looks very trendy on separate two pieces or one pieces and easily stands out at any poolside. You are bound to make a fun statement wearing this print this summer.
3. Yellow Swimsuits
Yellow is such a fun and bright color for the summer that looks great on any skin tone. Between pale pastels and sunny bright yellow, we love all shades of this fun color. Definitely try out a yellow bathing suit this season to add a fun pop of color to your summer styling.
4. Tie Front Swimsuits
Tie front swimsuits are especially flattering on all body types. The super cute design and cut out looks perfect with any color while adding a fun retro-inspired vibe. You can find this style pretty much anywhere so definitely be sure to give it a try!
5. Smocked Top Swimsuits
The stretch fit that smocked top offers makes makes them super comfortable without sacrificing style. This girly look looks great with any color or pattern. Try a fun floral pattern or brightly-colored smocked top suit to switch up your beach look!
No matter which style and look you choose, you are all bound to look amazing rocking these summer swimsuits. Make those statements this summer at your pool or beach!

President & Founder
Liz got her start in the corporate public relations department at Coach, the major American fashion brand, where she oversaw regional press and events. In time, Liz segued into the fast-paced agency world, moving to a boutique firm specializing in fashion accessories. In early 2009, with her passion, talent and eye for irresistibly chic and stylish designs, Liz set out on her own. She founded her fashion PR firm, Mariposa Communications, to provide unparalleled services to a selection of designers, whether established or on the rise. Liz currently lives in Brooklyn with her husband, 2 daughters and their dog Mackie.