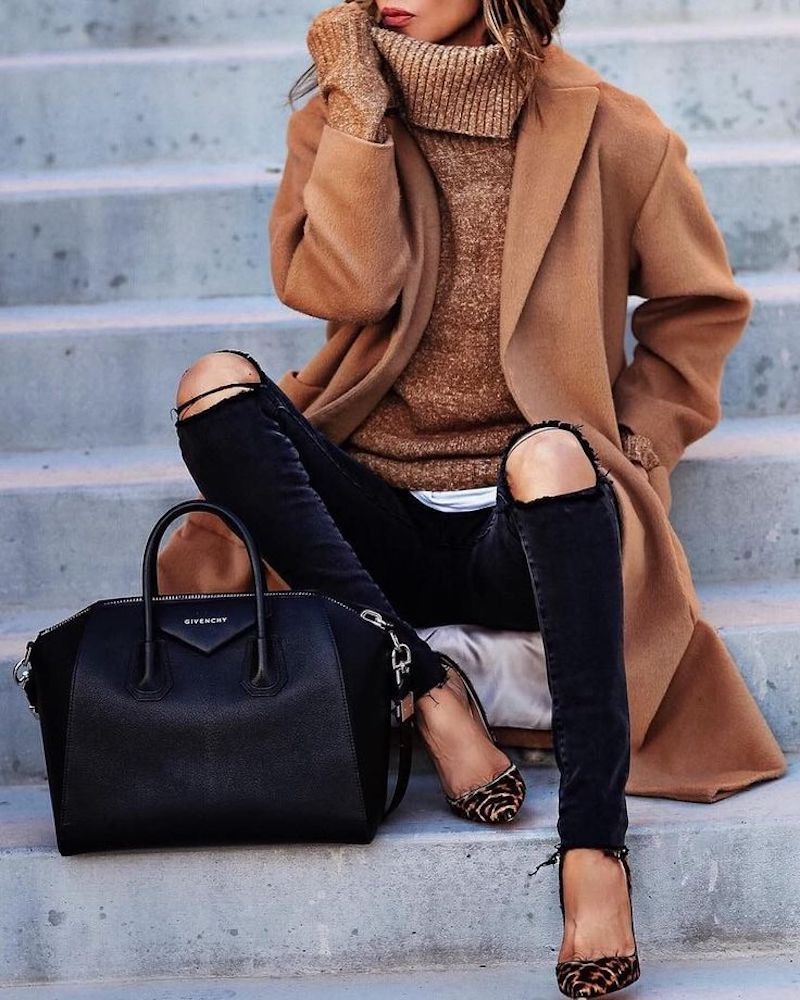 With the winter fashion season in full swing, the thought of getting out of your comfy bed is absolutely dreadful. We don't know about you, but the winter months often put us in a rut. We feel less motivated, especially when it comes to getting dressed in the morning. Today we are here to inspire you with some of our favorite winter trends to keep you looking cute while staying warm on those cold winter days!
Layer, Layer, Layer!
Layering is a great way to add dimension to an outfit. Throw on a few layers and in a matter of seconds you have a chic, yet incredibly warm outfit!
Kick It In A Cute Pair Of boots!
Having a cute pair of winter boots is a MUST for the winter. These sherpa lined boots will add a chic look to any winter outfit!
Accessorize!
There is no better way to add warmth to an outfit than with winter accessories! Adding a cute hat and an oversized scarf amplifies your outfit while keeping you nice and warm – especially in a breezy city. 
We hope these fashion tips and tricks find you warmth throughout the cold winter months!

President & Founder
Liz got her start in the corporate public relations department at Coach, the major American fashion brand, where she oversaw regional press and events. In time, Liz segued into the fast-paced agency world, moving to a boutique firm specializing in fashion accessories. In early 2009, with her passion, talent and eye for irresistibly chic and stylish designs, Liz set out on her own. She founded her fashion PR firm, Mariposa Communications, to provide unparalleled services to a selection of designers, whether established or on the rise. Liz currently lives in Brooklyn with her husband, 2 daughters and their dog Mackie.