In between gushing over the new collections being shown at fashion week, we can't help but also envy all the amazing looks we see between shows. Over the past couple years street style during fashion month has grown to be nearly as important as the shows themselves. People have long emulated the famous model-off-duty style that says "yes, I look equally amazing in haute couture as I do in an oversized biker jacket and sneakers".  However, with the rise of street style, we've noticed pr girls, bloggers and plenty of other fashion insiders rocking that same, undeniable cool-girl style. So this week we're renaming the look "Fashionista-Off-Duty", read on to see how we rock it and shop!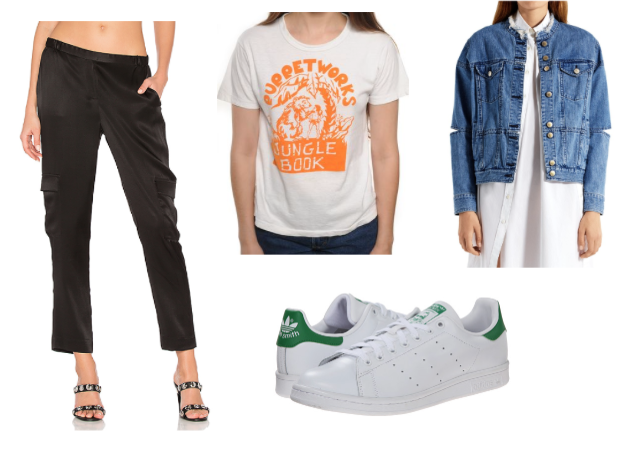 The key to off-duty style is to mix trendy pieces with comfortable classics, creating a look that is fashion-forward, while still being functional. Add in different textures and personalized elements, and you'll have a look that is as unique as it is stylish.
For our look we paired these adorable pants with a vintage graphic tee, topped off with an edgy jacket, like this denim one and a pair of sneakers.

President & Founder
Liz got her start in the corporate public relations department at Coach, the major American fashion brand, where she oversaw regional press and events. In time, Liz segued into the fast-paced agency world, moving to a boutique firm specializing in fashion accessories. In early 2009, with her passion, talent and eye for irresistibly chic and stylish designs, Liz set out on her own. She founded her fashion PR firm, Mariposa Communications, to provide unparalleled services to a selection of designers, whether established or on the rise. Liz currently lives in Brooklyn with her husband, 2 daughters and their dog Mackie.