With every outfit put on, we all cultivate our own personal style. Whether it's classic feminine, rocker-chic or something else entirely, we use fashion to communicate messages to the world. Sometimes though it feels like everyone is dressed the same and you lose the "personal" element of personal style. Here are some easy ways to revamp your wardrobe with pieces and additions that will show off your unique personality:
Iron on patches and enamel pins are an easy way to express yourself. Add fun patches and pins to any article of clothing, from denim and leather jackets to handbags and backpacks. Tip: patches can always be sewed or glued onto non-heat withstanding fabrics.
Monogramming is not just for preps anymore. Many designers and companies are now offering monogramming and embroidery of their pieces, making each item feel one of a kind. Either opt for the classic initials or a short phrase you love.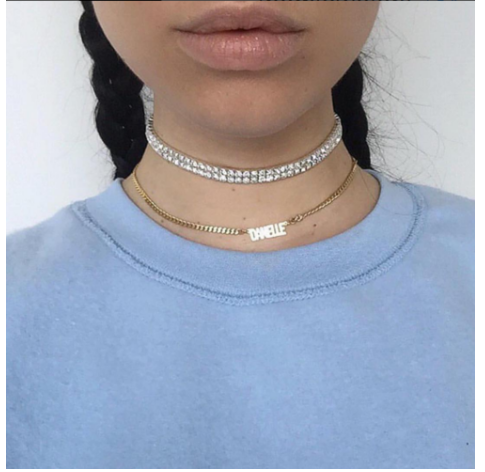 Jewelry and accessories are of course one of our favorites ways to upgrade an outfit. Look for pieces that incorporate personal details, like your name or zodiac sign. There are tons of Etsy shops that will engrave or customize jewelry however you like so get creative.
Don't be afraid to take a scissors to old items in your closet that need a little makeover. Use a scissors, seam ripper and/or razor to create your own perfect pair of destroyed jeans. Old graphic tees can also be updated with a scissor for a new, cool silhouette.